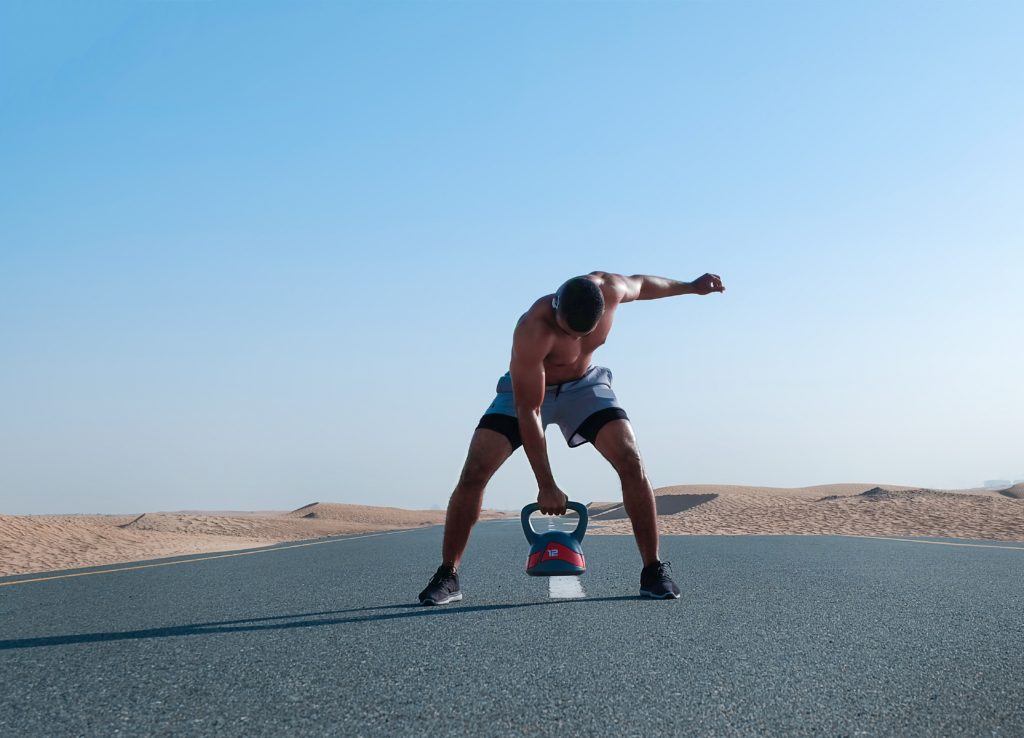 02 Sep

The #1 Mistake Athletes Make When Trying to Lose Weight

By Christina DeBusk

In November of 2016, The Journal of Pediatrics published a study which revealed that, out of the 2,700 Philadelphia-based middle and high school students who received athletic physicals between 2009 and 2012, 20 percent were overweight based on their body mass index (BMI). Another 24 percent were obese.

While these findings may be a little skewed as BMI is not always considered the best measurement of an athlete's body fat—due largely to their muscular nature—these researchers also learned that a majority of these overweight and obese youth athletes also had abnormally high blood pressure, some to the point of being prehypertensive.

This second finding brings a little more credibility to BMI's value for determining potential health risks, at least for this demographic. But it also highlights an issue that chiropractors sometimes face when working with athletes of all ages: how to effectively help them lose weight. According to one DC, this involves helping them avoid the most common mistake athletes seem to make when trying to drop excess pounds.

Exercise vs Diet

"I've traveled with athletes and teams such as professional boxers and soccer, and little emphasis was placed on diet," says Todd M. Narson, DC, DACBSP, owner of Miami Beach Family & Sports Chiropractic Center in Miami Beach, Florida and chiropractor for the University of Miami. Instead, these elite athletes thought they could exercise their way to weight loss, but Narson shares that this isn't the case.

A Diplomate of the American Chiropractic Board of Sports Physicians and USA Triathlon Certified Level-1 Coach, Narson says, "Of course you'll burn increased calories with increased exercise and training. However, weight loss will come more from a change in what-when-how you eat rather than how much you exercise. Don't eat right and you'll burn out, hit the wall, start suffering from numerous nagging injuries, or end up in the hospital."

This is why Narson recommends that his athletic patients have a clear nutrition plan, one which supports their caloric needs, while also supplying the appropriate levels of micro and macronutrients. This plan should also include eating strategies based on:
Pre-exercise/pre-event nutrition
Event nutrition
Post exercise/event nutrition
Post exercise extended recovery
Long term recovery
Paleo Diet for Athletes
For these various timeframes, Narson typically recommends that athletes follow The Paleo Diet for Athletes. Training Peaks offers a quick guide which shares the basics of this plan, such as eating low-to-moderate glycemic index carbohydrates two hours before a high-impact training session or event and, at 30 minutes post-workout, consuming a recovery drink with a 4-5:1 carb to protein ratio.
"Make sure to balance the simple vs complex CHOs [carbohydrates], fats, and proteins to the type of training the athlete is engaging in," says Narson. "And always consider the effect of the type of food or supplement on their level of performance." To help with this, Narson suggests that athletes keep a journal.
Keeping a Journal
"Journaling helps refine your plan until you're on target," says Narson. "Keep an accurate record of (1) training times and the relative caloric output for that training session, (2) type of food and calories consumed, and (3) daily results of current weight, energy levels, mental clarity, and quality of sleep. I recommend a 0-5 scale where 0 is poor and 5 is perfect."
This type of log can help athletes "tweak their nutrition until they're dialed into and on track with their goals," says Narson, adding that "it's important to know how foods affect energy levels, endurance, mental alertness and clarity, sleep, and recovery."
Narson adds, "what works for one athlete may not work for another and journaling the athlete's response to an exercise and nutrition program can give you some very valuable feedback." What other types of tips can help athletic patients intent on losing weight?
Additional Weight Loss Tips for Athletes
"As a chiropractic sports physician who is also a USAT Certified Triathlon Coach, I have a lot of resources available to me to tap into," says Narson. "One of the best guides I've found on this topic is an article written by Linda Wallenfels from the Training Peaks Blog called "Your 14-Step Guide to Weight Loss During Base Training."
In this guide, Wallenfels shares many different "how-to steps," for athletes who want to lose weight, some of which include:
Eliminating soda, even diet, as well as getting rid of high-sugar foods
Decreasing caloric intake by 300-500 calories per day
Eating fewer carbs on rest and recovery days, yet maintaining normal protein levels
Watching portion sizes
Consuming more vegetables (half the plate)
Stopping snacking and not eating after 8:00 pm
Food Allergies and Sensitivities
Narson also suggests that overweight athletes be tested for IgG reactions to their foods, or delayed food allergies and sensitivities. These "typically won't land you in the emergency room," he says, "but they could be responsible for aches and pains, digestive issues, weight gain or loss, as well as other more serious auto-immune responses."
IgG tests typically test for over 100 or more different food and food substances and can range in price from $350 to $1000 depending on how many foods and how much detail you want, says Narson. But they can also be critical when you're trying to figure out which foods are okay and which to stay away from so they don't hinder performance or have a negative impact on the athlete's long-term health. This is a great strategy for all athletes, not just those that are overweight.
How to Approach an Overweight Athlete
How do you approach a patient-athlete who appears to be carrying too much excess weight? "A lot depends on the level of rapport you have with the athlete," says Narson. "Over the years I've always found delivering them the truth directly but in a compassionate way is the best approach. Typically, I've found that the athlete already knows it and all the doctor is doing is bringing it out in the open."
While not every overweight athlete is successful at losing weight, Narson says that he's noticed that those who've done the best have had two things in common. "One, they made a lifestyle change," says Narson, and "two, they owned it." Get your athlete-patients to do this and they'll be on the right track.
DoCS is committed to raising the bar in chiropractic for athletes, so if you have any questions or article ideas, please feel free to contact us or share them in the comment section below. Reprints of this article permitted as long as it links back to the DoCS website: www.DoC-Sports.com.