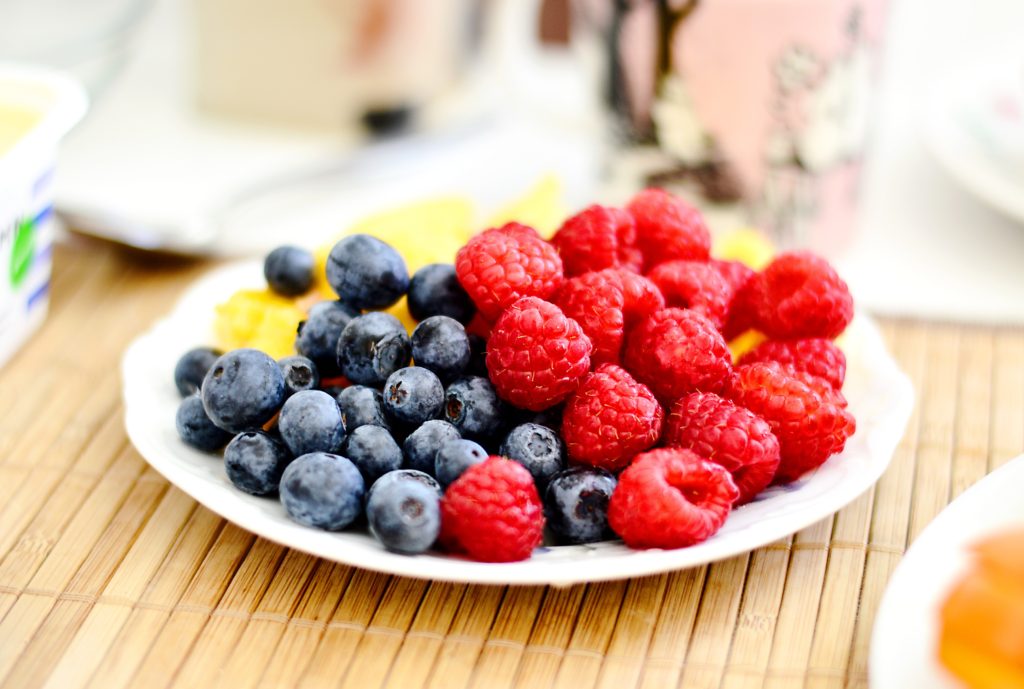 01 Jan

Healthy Holiday Eating: 3 Simple Ways to Help Your Athletes Better Navigate the 'Season of Sweets'

By Christina DeBusk

Picture a 13-year-old wrestler living in Chicago who's had the same goal since he was five: win State and ultimately be #1. For simplicity sake, we'll call him "Jacob"

Like most young athletes with big dreams, Jacob talks nonstop about what he wants out of his athletic career, with wrestling for Penn State being one goal he wishes to achieve. Before that though, he intends to work effortlessly on his technique and stay focused. He also plans to coach younger kids in his club, kids who already look up to him.

Jacob is the true definition of a committed athlete. He comes home from practice and eats broccoli as a snack. He gets adequate protein based on his weight, is gluten and dairy free, and drinks nothing but water.

Additionally, Jacob's diet consists primarily of single-ingredient foods as he was taught, "If you can fish for it, slaughter it, pick it off a vine, pull it off a tree, or grow it in the ground, it is food. If it can live in your pantry for two years or has multiple ingredients, it is not food."
Get this: Jacob doesn't even eat candy on Halloween. What?? How many 13-year-olds do you know would pass this opportunity up? Well, Jacob does because he knows what it takes to reach his goals and he's not afraid to put in the work to achieve them.

But there is one battle that he finds extremely difficult to overcome. One situation that Jacob faces that can make him want to give up all of his 'rules' and go all in.

Jacob gets stressed every holiday season, when he finds himself face-to-face with all of the cookies and calorie laden drinks that his friends are enjoying. All of the sweet treats that are available in seemingly endless quantities at school and family parties.
Normally, the decision is easy to stick to his typical choices, but these goodies are so tempting, Jacob is afraid that he'll go crazy and undo all of his hard work. Sound familiar?

Athletes and Holiday Eating Stress
This is a situation that Cindy M. Howard, DC, DABCI, DACBN, FIAMA, FICC, has faced working with athletes in her career. It is also one that many of us know all too well, primarily because it can quickly become a major issue for these top performers. "Eating well during the holiday season is so important for the athlete," says Howard, who, in addition to being on the executive board for DoCS, serves in multiple roles such as CEO of Innovative Health & Wellness Center, Director of Functional Medicine and Nutrition for Aligned Modern Health, and Functional Nutrition Director for Neurosport Elite.

"Since the holidays can span many weeks, from Thanksgiving through New Year's, it becomes apparent that athletes can start to develop a new bad habit if food choices do not follow their typical training regimen," Howard says. "For some, the bad eating starts at Halloween and still continues with chocolates on Valentine's day, Easter candy, heck…its summer and the festival food begins and, before we know it, a year of bad choices has taken place."

Howard shares that other factors contribute to increased difficulties choosing healthy foods around the holiday season as well. This includes being in enclosed spaces with people who have the latest bug, yet the athlete's immunity is lowered due to excessive training. Lack of sleep and increased stress levels compound this even more, especially when facing changes in schedules, traveling, and other challenges that typically appear this time of year.

However, as a Chiropractic Physician, Howard says that you are in the perfect position to help your athletes better navigate this 'season of sweets." Here are three ways to accomplish this goal.

1. Create a Plan

One extremely effective way to help your athletes prepare for the holiday season is to formulate a strategy ahead of time, says Howard, which is what Jacob ultimately decided to do to help him survive this time of year without hurting his future goals.

Some items to consider incorporating into this type of plan include:

• Access to healthy holiday recipes, preferably ones that get their amazing taste via herbs and spices versus calorie-dense condiments.
• A list of healthy alternatives they can easily grab while traveling or otherwise out and about.
• Establishing a strategy for holiday parties, like not arriving super-hungry by eating something healthy before they go or volunteering to take a dish that is typically part of their regular eating plan, like something that includes anti-inflammatory and antioxidant-rich beets or blueberries.

2. Allow for Cheats

While Jacob strives to simply "just say no" to sweets, the reality is that creating a plan that involves some allowance for a couple of cheat foods helps ensure "that the expectation is set and it is not abused," says Howard. It also allows your athlete to make that choice and not feel criticized for it.

Once they've decided which foods they're going to enjoy even though they're not the healthiest, Howard suggests that they only take half of the amount they would normally eat. This can help limit them the damage, yet still enables them to enjoy some of their holiday favorites.

Sometimes the cheats involve alcohol (thank you eggnog), which can result in poor performance due to dehydration. So, if this is a pre-decided cheat, Howard stresses that it's important that they consume adequate water to replenish their fluid intake.

3. Be Supportive, But Hold Them Accountable

Ideally, you want to let your athlete know you are there for support, yet still hold them accountable for sticking with their plan, says Howard. "Be available to answer questions about alternatives and choices as they come up. Ultimately, encourage them as you would with any other aspect of their care."

This support can also show up in the form of providing additional tips to help them get through the holiday season. Tips like eating slow and stopping when they're full, regardless of the food that still exists on their plates.

It also helps to remind them of their goals and that food can hinder or help their performance, even in the off season, says Howard. Reinforce that it only takes a couple weeks to form a new habit, one that can potentially affect their training for six weeks or more, especially if they put on a few pounds.

Helping your athletes succeed during off times is just as critical as helping them succeed when you need them to be full-on. These are just a few things that can help you do this, giving committed athletes like Jacob a little peace of mind that they can have their holidays and enjoy them too.